Beer House Cafe:
From Algerian-influenced recipes and spices to contemporary-American comfort food, we love to share our food and spread awareness to our community.
Come and see what you've been missing, and discover why Beer House Cafe is truly the most unique bar and restaurant in the Poconos area.
Huevos Rancheros
Grilled paratha topped with creamy fava bean spread, two fried eggs any style, crumbled Bulgarian feta, and topped with made-to-order guacamole
Everything But the Bagel
Grilled paratha topped with whipped dill and caper cream cheese, smoked salmon, diced tomatoes, cucumbers, thinly sliced red onion, and homemade everything bagel seasoning
Shakshouka
Stewed roasted tomatoes, garlic, and pepper topped with poached eggs, feta, and kalamata olives; served with zaatar bread for dipping. An Algerian brunch favorite!
Croissant French Toast
Delicate croissants soaked in creamy vanilla bean orange custard, cooked until golden brown and drizzled with salted caramel, topped with fresh strawberries and powdered sugar
Hawawshi
Flatbread stuffed with minced beef, seasoned with onions, parsley and spices, baked and served with house pickled vegetables and tahina mayo
Smoked Chicken Salad Tartine
Shredded roasted chicken tossed in a smoked aioli, toasted pecans, diced dried apricots, fresh dill, red onion, served on toasted croissant with tomato and lettuce.
Drunken Noodle Salad
Ginger, sesame, garlic, drunken rice vermacelli noodles, cucumbers, scallion, carrot, served with a lemon scallion vinaigrette topped with toasted sesame seeds and fried shallots
Kofta Kabob
Three 3oz kofta kabobs seasoned with garlic, parsley, and coriander served over hummus, labne, Palestinian Salad, and grilled pita
Grilled Shrimp Quesadilla
Grilled shrimp, Bulgarian feta cheese, pickled jalapeño, avocado, chopped tomatoes, served with a side coriander chutney
fresh salads
hummus platter
merguez
halal beef burgers
baked goods
La Colombe Coffee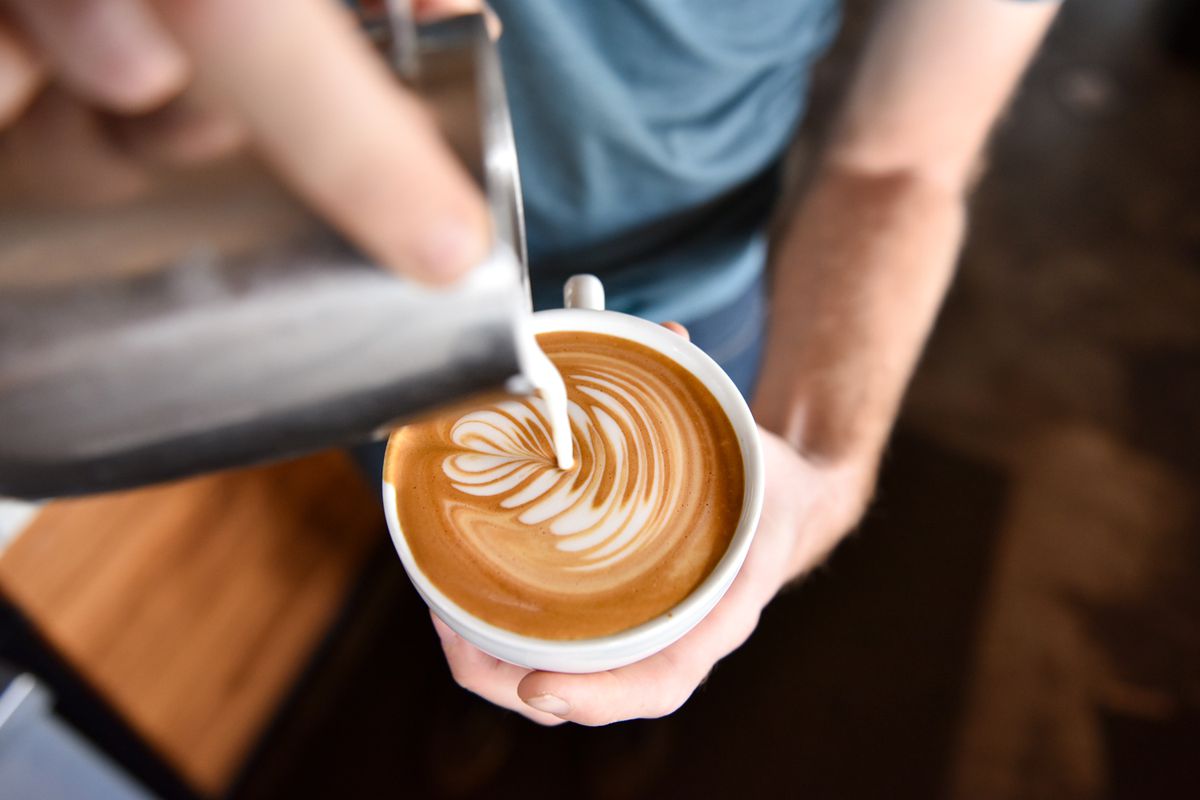 mac + cheese burger
Hand-Pressed Burgers
shakshouka
Location
15 Crystal Street
East Stroudsburg, PA 18301
Hours
Monday — Thursday
8am — 10pm
Friday — Saturday (Sunday: 8am–6pm)
8am — 10pm
Contact
570.420.7522
beercafe@ptd.net